It's safe to say, whether you've watched it or not we've all heard of Bridgerton. The Netflix series has taken us all by storm! With another season being announced, we can be sure that the Bridgerton obsession is here to stay.
We couldn't help ourselves and jump on the bandwagon and put together a few modern day outfits inspired by the cast of Bridgerton! We're obsessed with the colours and prints used throughout the show, so we've been inspired by all things floral, pastel and of course puff sleeves.
Daphne Bridgerton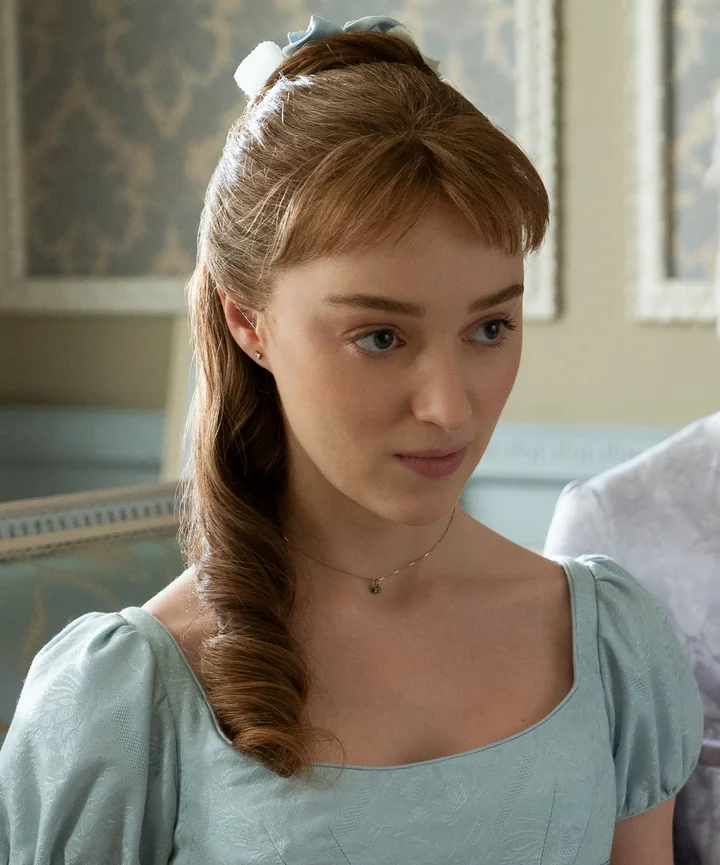 Our main girl Daphne, is recognisable for all of her effortlessly glamourous looks throughout the series. She's all about baby blues, pastel tones, creams and whites. For a modern day look, we've gone for something a little more casual. A pair of relaxed blue mom jeans with an oversized white jumper or floral tee. She'd definitely have a pair of fresh white trainers. We'd polish off this duchess-inspired look with a pair of sparkly earrings.
Penelope Featherington
We're obsessed with Penelope's colourful outfits throughout the show. We can 100% see her in this floral tiered dress with a pair of heeled boots. Styled with a blue denim jacket and a statement faux fur bag, we could definitely see modern-day Penelope promenading in this outfit.
Eloise Bridgerton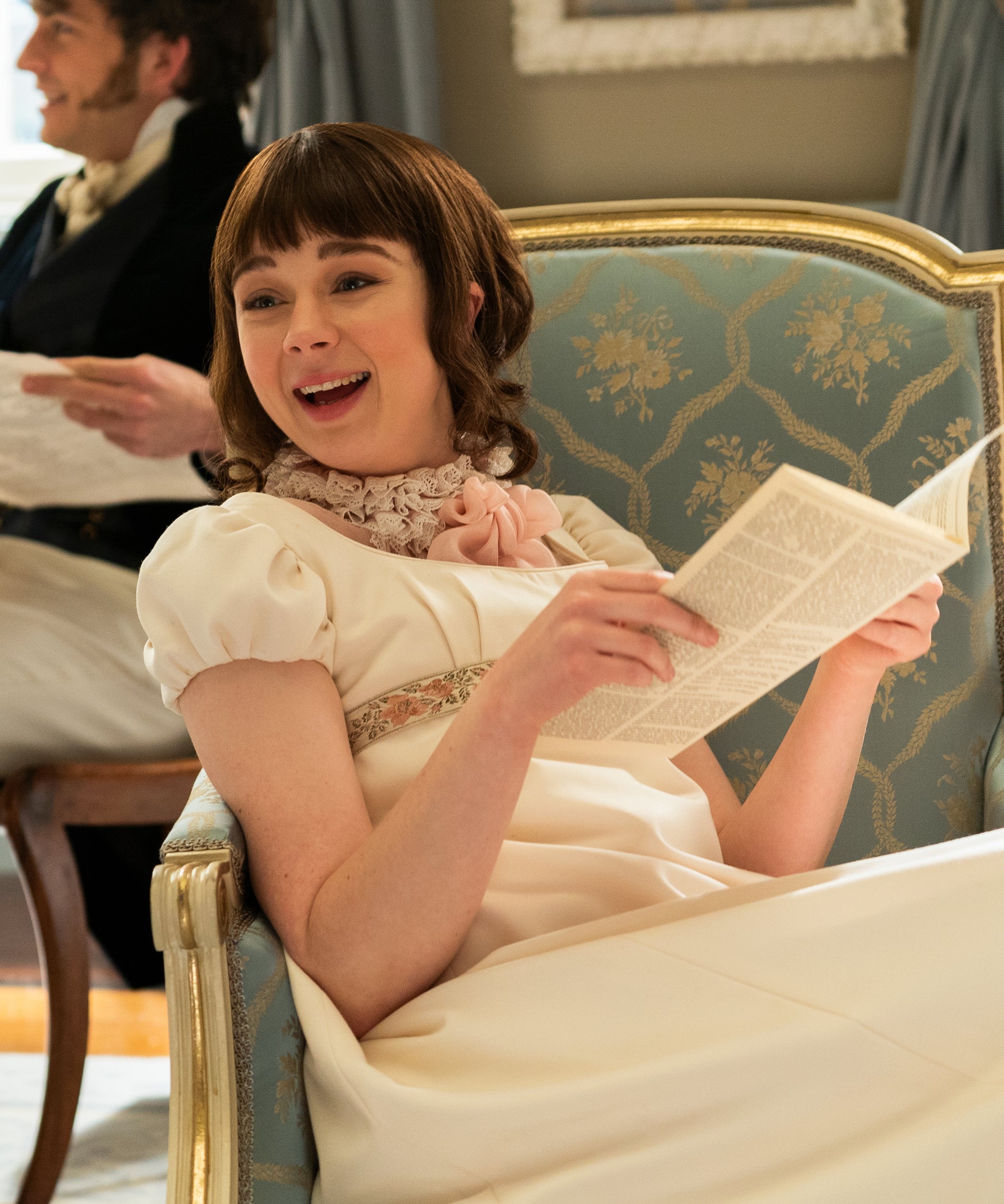 The more rebellious of the Bridgerton sisters, Elouise would definitely have a touch of edge to her look. We're loving this black top with mesh puff sleeves, which reminds us of her dresses! This could be styled underneath this distressed denim pinafore dress, polished off with some chunky soled boots and croc shoulder bag (perfect for keeping all of her notes in).
Lady Danbury
Lady Danbury's style throughout the show is all about deep colours, and regal dresses. We think she'd rock this black floral dress. We'd polish off her power look with a pair of killer heel boots, and obviously a super glamourous faux fur coat.
What We'd Be Wearing In Modern Day Bridgerton
We'd definitely be rocking our pastel pink loungewear co-ord sat back waiting for our Duke to visit. Whilst out on our search for suitors we think we'd go for a fun floral dress, this one with a shirred bodice. balloon sleeves and square neckline is giving us all the Bridgerton vibes.
Like what you see? Check out our new in collection for the latest plus size clothing in UK sizes 14 to 40.
So how did we do? Let us know and show us all your Bridgerton inspired looks by using the hashtag #ThisIsYours on Instagram, Facebook and Twitter, you might even get featured!